WTF Why Did We Make This: Adventures in (WTF)



General Info
Genre(s):
RPG, Adventure
Contributor(s):
MYCRAFTisbest
Release Date:
20XX
Development Status:
Final
Version:
1.0+DLC
Size:
42 B (-1 KB)
Mode(s):
Single-Player, Multiplayer
Language(s):
"English, Japanese, Korean, Simlish, PIKA, Pizza
BEST RPG EVAR!
Instructions
Edit
Take yor sweard and go figt teh bed guyz.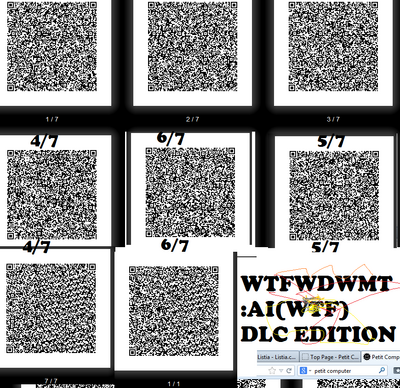 Changelog
Edit
Write what has changed between versions. Use the format below.
Version 1.0DLC
Edit
The Adventure CONTINUES
Now with endless fun
More animation
More places to go
More to see
More story
More fun
More WTF?! WHY?!
Version 1.0
Edit
Future Plans
Edit
IT PERFECT
"No license applied as of now."

weheurhweuhfrhbfwheriAefujrwPefthujeRrujerhIneLriFOs.efjwrOhafuwfhbLuahwrgbSaywrgfbLOLefbhywerbfyhwervyfhgbsery
List anyone who worked on this game.
Ad blocker interference detected!
Wikia is a free-to-use site that makes money from advertising. We have a modified experience for viewers using ad blockers

Wikia is not accessible if you've made further modifications. Remove the custom ad blocker rule(s) and the page will load as expected.