TORF


General Info
Genre(s):
Puzzle
Contributor(s):
ArmoredChair15
Release Date:
August 23, 2013
Development Status:
Final
Version:
Final Edition
Size:
Unspecified
Mode(s):
Single Player
Language(s):
English, with a bit of Japanese

The first program I made. It's very simple, but I feel it's great.
Instructions
Edit
To play, simply say T if you think the question is true or F if you think the question is false.
Changelog
Edit
Version 1.1.0
Edit
Released Game
Future Plans
Edit
Might add more questions when I feel like it
Videos and Screenshots
Edit
No screenshots or videos. It's just a text program anyway.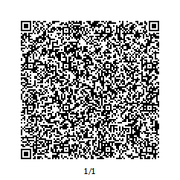 The game might screw up if you don't play correctly, so keep that in mind! Also no cheating
My mom and Dad for testing this game before realese
Ad blocker interference detected!
Wikia is a free-to-use site that makes money from advertising. We have a modified experience for viewers using ad blockers

Wikia is not accessible if you've made further modifications. Remove the custom ad blocker rule(s) and the page will load as expected.