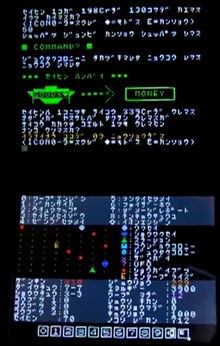 After victory of war against the Klingon Empire, The Enterprise was remodeled as space trade ship.The human business is just beginning.
YouTube: http://www.youtube.com/watch?v=FNA_9TrldUs
QR Code and Information: http://www1.odn.ne.jp/beni/petitcom/trade/list.html
Ad blocker interference detected!
Wikia is a free-to-use site that makes money from advertising. We have a modified experience for viewers using ad blockers

Wikia is not accessible if you've made further modifications. Remove the custom ad blocker rule(s) and the page will load as expected.