The Bubble Wrap



General Info
Genre(s):
Simulation
Contributor(s):
dosankosoft
Release Date:
September 19, 2014
Development Status:
Stable
Version:
1.2
Size:
67128 (26108+8204*5)
Mode(s):
Single-Player
Language(s):
Japanese, English
This is a game with a bubble wrap theme.
Information
Edit
I provided Ver1.2.
Instructions
Edit
You can pop bubbles with touch operation. If the operation of the other come out, I will introduce in the mission description each time.
Delete Save Datas
Edit
You can delete save datas by pressing and holding A + B + X + Y button when as soon as you start the game, but save data that has been erased once will not be undone again!
By the way,
Edit
It is submitted to the NicoNico Indies Game Fest (Japan site).
Changelog
Edit
Version 1.1
Edit
Version 1.2
Edit
These bugs fixed:
In the shooting game,

When the game is paused, enemies still move.
Enemies' behavior is strange.
Lose out to the enemy when the enemy hits and muzzle.

Contradictions between the description of the mission and clear conditions of the mission.
There is the spelling mistake in the staff roll.
Future Plans
Edit
I will provide a sequel to this game.
Videos and Screenshots
Edit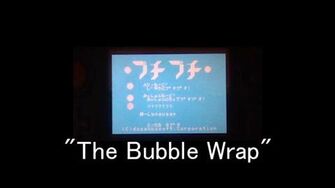 The latest version is 1.2. You can check the software's version in the lower left corner of the title screen.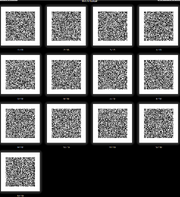 If you use this software, "Terms of Use of software and content" of dosankosoft will be applied.
dosankosoft - Planning, Graphic, Programming, Debug, Developing
miho.k - Debug (Debug-Player from the general public)
Ad blocker interference detected!
Wikia is a free-to-use site that makes money from advertising. We have a modified experience for viewers using ad blockers

Wikia is not accessible if you've made further modifications. Remove the custom ad blocker rule(s) and the page will load as expected.