TALON



General Info
Genre(s):
Action
Contributor(s):
mxcoder
Release Date:
January 21, 2015
Development Status:
Final
Version:
1.0.0
Size:
1000 B (1 KB)
Mode(s):
Single-Player
Language(s):
English
Go face to face with the Scumm of the universe in this exciting 360 degree space action game. Avoid getting to close are you may end up space dust. Can you find and destroy the enemy before it is too late. The adventure awaits!
Instructions
Edit
L or R buttons to fire photons
Stylus to target the enemy
Use up to go forward.
Back to backup
Left and Right to rotate.
Moving enemies not affected by D-pad buttons.

Changelog
Edit
Version 1.0.0
Edit
Future Plans
Edit
No future plans at this time.
Videos and Screenshots
Edit
None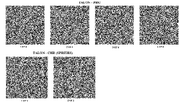 Final image from Space Quest I Sarien Encounter as a tribute to Sierra On-Line. No other license. This program is free to modify and use to create your own masterpiece.
Some enemies may be off the screen. You will have to move forward along a blue line to find them.
Ad blocker interference detected!
Wikia is a free-to-use site that makes money from advertising. We have a modified experience for viewers using ad blockers

Wikia is not accessible if you've made further modifications. Remove the custom ad blocker rule(s) and the page will load as expected.