Super Mario Bros. 3
Comments

38
578pages on
this wiki
Super Mario Bros. 3



General Info
Genre(s):
Platform
Contributor(s):
Pokeyoshi19, Sparkystream
Release Date:
September 27, 2013
Development Status:
Alpha
Version:
0.2
Size:
49'100 B
Mode(s):
Single-Player
Language(s):
English
Here it is, Super Mario Bros. 3 for Petit Computer!
Instructions
Edit
A -> Jump, Select
B -> Run
Up/Left/Right/Down -> Move
Changelog
Edit
Alpha 0.2
Edit
Blue bar showing informations
Title screen (No animation)
Small improvements
Every sprites and backgrounds sheets remade
"Help!" bubble text on the map
Touch screen improved
Alpha 0.1
Edit
The first World Map
A part of World 1-1, but Collision and monsters aren't in
Many bugs about animations
Two musics, and a simple sound effect
Future Plans
Edit
Note: Please report the bugs!
Alpha 0.3
Edit
Remaking the engine for the level, there will be no more bugs.
Fixing the bugs with Mario animations.
Adding some of the title screen animations.
Alpha 0.4
Edit
Collisions (And coin collecting)
Monsters
Alpha 0.5
Edit
Alpha 1.0
Edit
Stable 1.0
Edit
I wish the game will be same as the NES game, even if it can't be.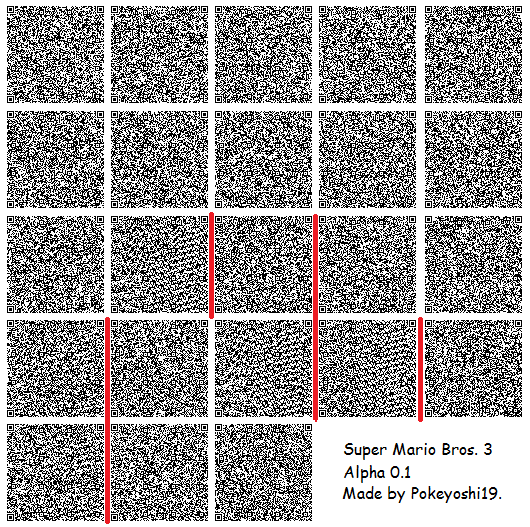 ---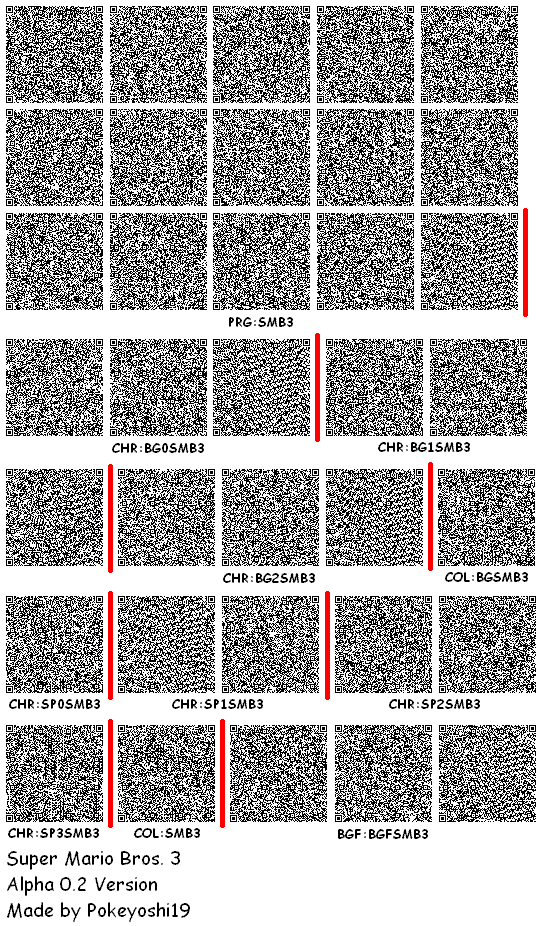 For now, this game is buggy and there's nothing interesting in. That's why it's "Alpha".
I need sound effects.