Spooder Adventure



General Info
Genre(s):
Adventure
Contributor(s):
User:TESTMACORONI
Release Date:
11/10/14
Development Status:
Final
Version:
1.0.0
Size:
(1000 B (1 KB))
Mode(s):
Single-Player
Language(s):
English
THIS PTC GAME IS NOT RECOMMENDED FOR ANYONE UNDER 12 YEARS OLD
-MINOR LANGUAGE
-COMPLETELY STUPID
Spooder Adventure is a text game about the internet meme, Spoderman; who in the game is called Spooderman. You will have to face many obstacles that make you type things to interact with the game. The plot of the game is Spooderman's poop has kidnapped him and the only way to save him is to follow him and his poop all the way to hell.
Instructions
Edit
Just try to follow what the text tells you to do and the game basically plays itself.
Future Plans
Edit
There are no future plans for this program at all. It will probably be forgotten soon.
Here is the download for Spooder Adventure (Version 1.0.0) Its the only existing version so just get it.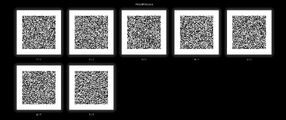 No license applied as of now.
I know that "Spooderman" is actually called "Spoderman".
I know that this game sucks.
This was my first Petit Computer game so you can't blame me :p
(Unfortunately I'm the only one who made this :(
Ad blocker interference detected!
Wikia is a free-to-use site that makes money from advertising. We have a modified experience for viewers using ad blockers

Wikia is not accessible if you've made further modifications. Remove the custom ad blocker rule(s) and the page will load as expected.