Splatoon


General Info
Genre(s):
Platform, Action, Adventure
Contributor(s):
Perska
Release Date:
August 30, 2015
Development Status:
Alpha
Version:
0.1.1
Size:
10248 B (1 KB)
Mode(s):
Single-Player
Language(s):
English

It's Splatoon! But on the DSi (XL)/(New) 3DS (XL)/2DS! This is basically a new game based on Splatoon, shooting ink around.
Instructions
Edit
Use the D-Pad to move, X and B to aim, R to shoot and L to change between humanoid and squid form.
Debug function: Press down on the D-Pad to change between male and female inkling.
Changelog
Edit
Alpha 0.1.1
Edit
MUCH BETTER SPRITES!!!
Minimap(?) on touch screen.
A sublevel.
Bugs fixed?
Preplaced ink now changes based on your color.
Something I don't remember.
Alpha 0.1.0
Edit
A buggy platform engine
Shooting ink
Squids
Bad sprites
Swimming
Future Plans
Edit
Improved engine
Enemies? meh.
A story
User suggested features (maybe.)
Actual sprites (the water is ugly)
Videos and Screenshots
Edit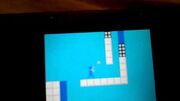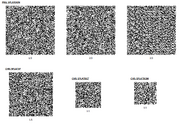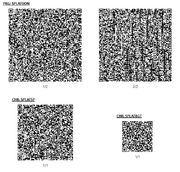 The engine is very buggy. The sprites are a bit bad.
Ad blocker interference detected!
Wikia is a free-to-use site that makes money from advertising. We have a modified experience for viewers using ad blockers

Wikia is not accessible if you've made further modifications. Remove the custom ad blocker rule(s) and the page will load as expected.