Simple platformer (now with intentionally left bugs!)


General Info
Genre(s):
Platformer
Contributor(s):
Perska
Release Date:
August 5, 2015
Development Status:
Final
Version:
1.1.0
Size:
23256 B (23 KB)
Mode(s):
Single-Player
Language(s):
English
This is a really simple platformer I made in one hour. I left the bugs there intentionally.
Instructions
Edit
D-Pad: Move (B): Jump (Y): Run
Platform your way to the exit!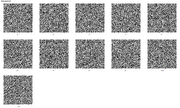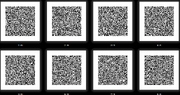 Changelog
Edit
Version 1.1.0
Edit
Added recording.
Added saving your recording.
Added loading records.
Version 1.0.0
Edit
5 levels
Physics
Gravity
Wall climbing (unintended feature but it gave me a idea)
More stuff
Bugs, bugs and more bugs!
REMEMBER, I LEFT THE BUGS THERE INTENTIONALLY
Also, you can easily make levels to the game easily.
Just open the program in Edit Mode and go to the one of the following labels:
@MAP1
@MAP2
@MAP3
@MAP4
@MAP5
Then change the data to whatever you want it to, here is the tile IDs:
0 - Air
1 - Grass
2 - Brick
3 - Wood
4 - Exit
And you're done making a level. Now, simply launch the game.
If you want to record your levels, do the following:
Open the game in edit mode.
Change REC to the level ID 1-5.
Start the game.
Reach the recordable level.
Reach the exit in 30 seconds or you will autoclear the level.
Press Start to start playing the record.
Select Yes if you want to save the record.
To load a record do this:
Open the game in edit mode.
Change REC to the level ID 1-5.
Start the game while holding SELECT.
Click OK.
Press Start to play the record.
Watch the record.
Ad blocker interference detected!
Wikia is a free-to-use site that makes money from advertising. We have a modified experience for viewers using ad blockers

Wikia is not accessible if you've made further modifications. Remove the custom ad blocker rule(s) and the page will load as expected.