Shoeglue
[[1]]

General Info
Genre(s):
Platform, Puzzle
Contributor(s):
Perska
Release Date:
31.10.2015
Development Status:
Prototype
Version:
Prototype 1
Size:
n/a
Mode(s):
Single Player
Language(s):
English

THIS GAME IS NO LONGER DEVELOPED. SEE THIS FOR THE SB V3 VERSION
Shoeglue... What an odd name, eh? Actually it fits the game's main features (I think):
YOU CANNOT JUMP!!!
This game has ladders, bombs, cracked walls, keys, coins, locked doors and 8 levels! (at least in this prototype.)
Instructions
Edit
The game tells you how to play.
Future Plans
Edit
nothing. see this
Videos and Screenshots
Edit
Because I'm too lazy to add all the images and screenshots here, you can have the links!: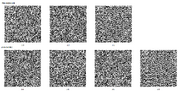 Ad blocker interference detected!
Wikia is a free-to-use site that makes money from advertising. We have a modified experience for viewers using ad blockers

Wikia is not accessible if you've made further modifications. Remove the custom ad blocker rule(s) and the page will load as expected.