SPA OS


General Info
Genre(s):
Simulation/Application
Contributor(s):
DarkMage231 (me)
Release Date:
October 12, 2014
Development Status:
Alpha
Version:
0.5 alpha
Size:
Unknown
Mode(s):
Single-Player
Language(s):
English
SPA OS (Simple Portable All-purpose Operating System) is an application much like a "Windows" for your DS. Please do not hate, this is my first big program.
Instructions
Edit
All text entered should be in CAPS. All other instructions are self explanatory. Press SELECT to force-quit.
Changelog
Edit
Version 0.5 alpha
Edit
Version NEW
Edit
ALL NEW!
Go to "NOS" to see the improved version!
Future Plans
Edit
+more apps
+French
+Spanish
+colored background
Videos and Screenshots
Edit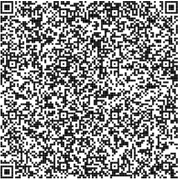 I AM NOT ENDORSED OR AFFILIATED WITH SMILEBOOM CO. LTD. "PETIT COMPUTER" IS A TRADEMARK OF INTERGROW INC.
DarkMage231(me)
Ad blocker interference detected!
Wikia is a free-to-use site that makes money from advertising. We have a modified experience for viewers using ad blockers

Wikia is not accessible if you've made further modifications. Remove the custom ad blocker rule(s) and the page will load as expected.