Rubby Bird!



General Info
Genre(s):
Arcade
Contributor(s):
Acr515
Release Date:
June 13, 2015
Development Status:
Final
Version:
1.0
Size:
 ???
Mode(s):
Single-Player
Language(s):
English
It's finally here! The port of the award-winning app Rubby Bird is NOW AVAILABLE ON DSi/3DS! Rub the bird for as long as possible!
Instructions
Edit
Use the touch screen to direct the on-screen hand. Move it towards the bird and rub for as long as possible!
Changelog
Edit
Version 1.0
Edit
Future Plans
Edit
I might add different characters and currency and stuffs.
Videos and Screenshots
Edit
None right now. Too lazy.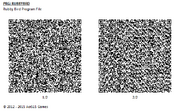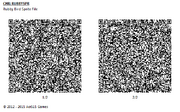 I do not own Rubby Bird or the idea of Rubby Bird.
Praise for Rubby Bird PTC:
"Will have you rubbing for hours" - Gamespot
"10 out of 10" - IGN
"A piece of engineering magic, this game leaves nothing to be desired." - USAToday
"Wild and fantastic, flawless and beautiful. A great addition to the PTC community." - NPR
"It's addictive, it has beautiful graphics, what more could you ask for?" - President Barack Obama
"Needs more Trump. Try writing Trump on the bird, and maybe I'll consider." - Donald Trump
"100/100" - Metacritic
"Well I think it's great! And I'm not being sarcastic." - Lewis Black
"I'm beginning to question the quality of our games in comparison to yours..." - Gaben Newell
"Y'know, we could profit off this game if you just... y'know..." - Electronic Arts
I don't remember who did the music, but it wasn't me.
Ad blocker interference detected!
Wikia is a free-to-use site that makes money from advertising. We have a modified experience for viewers using ad blockers

Wikia is not accessible if you've made further modifications. Remove the custom ad blocker rule(s) and the page will load as expected.