Rocks (Minesweeper)


General Info
Genre(s):
Strategy
Contributor(s):
Cirno
Release Date:
December 21, 2014
Development Status:
Final
Version:
1.0
Size:
2'936
Mode(s):
Single-player
Language(s):
None
This is an improved version of Rocks, from Village. It is also known as Minesweeper.
Instructions
Edit
Press A to uncover a rock.
Press B to mark a rock.
If you wish to change the amount of bad rocks, it is explained in the source code.
Changelog
Edit
Version 1.0.0
Edit
Initial Release / Final Release
8x8 Grid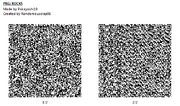 No license applied as of now.
If you attempt to make a grid bigger than 8x8, a Subscript out of range will occur. If you find any solution to this, please tell me in the comments.
Ad blocker interference detected!
Wikia is a free-to-use site that makes money from advertising. We have a modified experience for viewers using ad blockers

Wikia is not accessible if you've made further modifications. Remove the custom ad blocker rule(s) and the page will load as expected.