Raycaster



General Info
Genre(s):
Games, Simulation
Contributor(s):
Calc84maniac
Release Date:
September 24th, 2012
Development Status:
Final
Version:
1.0
Size:
3496 B (3 KB)
Mode(s):
Single-Player
Language(s):
English
A 3-D raycasting game engine that is very cool, and very useful.
Instructions
L - Jump
Touch Screen - Camera
D-Pad - Move
Screenshots
Download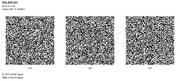 License
Free to distribute, but must give Calc84maniac credit immediately! And also do not just use the name Raycaster plain!
Notes
The game crashes occasionally due to an overflow error. This can be fixed though.
One of the most popular programs made with this engine is Minecraft DS by IAmAPersson. Try it if you're interested.
Credits