Pixelli



General Info
Genre(s):
Action
Contributor(s):
SmokedSausage
Release Date:
November 13, 2013
Development Status:
Complete
Version:
1.1
Size:
5 KB
Mode(s):
Single-Player
Language(s):
English
Pixelli is a building game. Live in worlds that YOU Create. Build yourself a nice happy home, or defend against the monsters that may roam at night. Or you can just design your world from the built in World editor and draw it block by block to paint the picture of what you want to live in. The game is still very early but consider trying of what is to come.
Instructions
Edit
L-Place block,
Circle pad-Move,
Touch GUI- Cycle blocks or fly.
Touch button "Change"- Switch between breaking/placing actions
L- (When in "Break" action- Break blocks
Changelog
Edit
Demo 1 (0.1.0)
Edit
Added the ability to place blocks fully funcional menu is implemented (Change Palette Block menu etc.)
Version 1.0
Edit
Added a random terrain generator.
Tweaks to the world Editor
Version 1.1.0
Edit
World Simulator,
Terrain generator,
Place/break blocks,
Flying,
Moving,
More Terraria like,
Revamped main menu.
Patch 1.1.1
Edit
Fixed bug where only one tree would be generated.
Fixed bug with crash upon changing blocks too high/low values.
Future Plans
Edit
No future plans anymnore :(. Check out my latest projects, SURVIVE.
Videos and Screenshots
Edit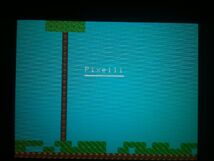 Here it is! Finally!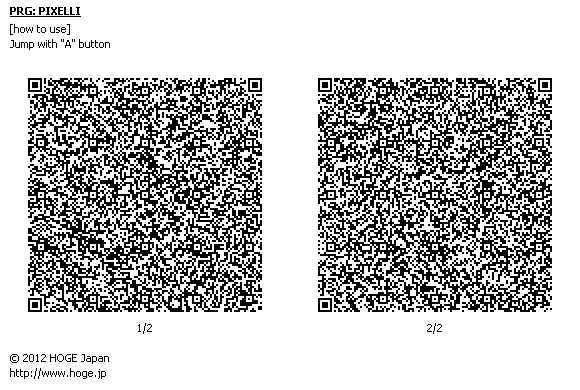 The MIT License (MIT)
Copyright (c) 2013 Dark Effect Studios
Permission is hereby granted, free of charge, to any person obtaining a copy of this software and associated documentation files (the "Software"), to deal in the Software without restriction, including without limitation the rights to use, copy, modify, merge, publish, distribute, sublicense, and/or sell copies of the Software, and to permit persons to whom the Software is furnished to do so, subject to the following conditions:
The above copyright notice and this permission notice shall be included in all copies or substantial portions of the Software.
THE SOFTWARE IS PROVIDED "AS IS", WITHOUT WARRANTY OF ANY KIND, EXPRESS OR IMPLIED, INCLUDING BUT NOT LIMITED TO THE WARRANTIES OF MERCHANTABILITY, FITNESS FOR A PARTICULAR PURPOSE AND NONINFRINGEMENT. IN NO EVENT SHALL THE AUTHORS OR COPYRIGHT HOLDERS BE LIABLE FOR ANY CLAIM, DAMAGES OR OTHER LIABILITY, WHETHER IN AN ACTION OF CONTRACT, TORT OR OTHERWISE, ARISING FROM, OUT OF OR IN CONNECTION WITH THE SOFTWARE OR THE USE OR OTHER DEALINGS IN THE SOFTWARE.
Some patches/versions may not be released until the next major update. Sorry if this is an inconvenience to you.
NOTE: Pixelli is no longer being Developed. Version 1.1 will be the last version released :(. Due to the game not getting any better I have decided to take the stress off of my body and start on a brand new game with the same Idea that the Pixelli survival mode was going to offer. This new game is called SURVIVE and already is better than what Pixelli was ever going to have to offer :D. The details of this new game will be posted in the Program Announcements Board on the forum.
Ad blocker interference detected!
Wikia is a free-to-use site that makes money from advertising. We have a modified experience for viewers using ad blockers

Wikia is not accessible if you've made further modifications. Remove the custom ad blocker rule(s) and the page will load as expected.