Petit•Finko



General Info
Genre(s):
Simulation
Contributor(s):
KeegoFoe
Release Date:
June 28, 2014
Development Status:
Alpha
Version:
Ver 1.0.8
Size:
Unspecified
Mode(s):
Single-Player
Language(s):
Language(s) English

This is my first game. This is a 3d plaformer, unfinished about a jointless hero named Finko on a big quest!!!!
Instructions
TouchScreen:Look around (tap the person and door in the bottom left corner in menu to start)
A Button: Jump dpad or circle pad: Move
Changelog
Coming Soon: Version 1.1.1: THE FINAL UPDATE!!!!!
-Adds credits (Thanks randomous)
-Exchange high scores with other Petit Finko users via DS Wireless Play.
-GRPs are used more.
-Adds 2 new characters mentioned in the story: Kinko and Miley
AND A WHOLE LOT MORE!!!!!!
Version 1.1.0: THE UPDATE FOR IT ALL
-Added Story (START to skip)
-Goto cheats menu directly
Fixed the Play 2x2 glitch
*The glitch: No program.

So now you can (technically) play with someone else! Added Cheats!!! (The only cheat's program name is PRG:22335566)
Version 1.0.6
Added main menu (thanks to BrianXP7)
Added Saving
Changed Music
Version 1.0.5
added compass
quality is now 10.
jump is now A.
Version 1.0.0
Initial Release added:
Super Mario 64 (like) Title.
Incomplete Health and Dash Points.
Everything else (3d graphics,Hero, etc.)
Future Plans
1. will try to make the dash feature.
2. will try to make a better menu.
3.
Version 1.1.1
I will post QR's here after I am done. Ver. 1.1.1 will be DLC to 1.1.0.
Posted 12/20/14: Title Screen QRs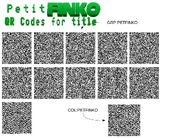 To add, go to line 356 and line 355 and type:
355-LOAD"COL1:PETFINKO", 0

356-LOAD"GRP0:PETFINKO", 0

Download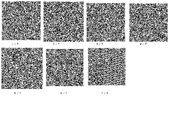 Middle-click for the whole thing.
Cheat how to
1. On PRG:FINKO18, in the game, press start. 2. With PRG:22335566 on your DS, enter in The following:
22335566
3. When in the executed prg, repeat the process again. 4. Instead of enter cheat, it will be a extra world! Enjoy!
PLAY2X2
1. Start Petit Finko, and click multiplayer.
2. Send your program to someone, and they should start it.
3. Start yours.
4. Enjoy exploring!
Notes
If you find bugs in this game, tell me in comments!!
Credits