PC OS



General Info
Genre(s):
application
Contributor(s):
(Im_4nthony
Release Date:
December 4, 2014
Development Status:
Alpha
Version:
0.5
Size:
3KB
Mode(s):
Single-Player
Language(s):
English

An OS a PC put it together. xD You can add your own apps (IK how im gonna do it, and im not just gonna have you edit the code *shesh*
Instructions
Edit
D-pad move cursor
A select
R select
L right click
Changelog
Edit
Version 0.2
Edit
Names of programs don't constantly show
When you hover the cursor over the desired application it will show the name
Right clicking (not fully functional)
Changed file name from SPU0:HOME to SPU0:ICON
When you click on an icon and the application is missing a file, an error sign will be placed on top of the file and the app will be unusable
Version 0.1
Edit
Initial release
Ability to select one of the games i created (must be downloaded already)
Future Plans
Edit
Ability to use the touch screen to click on Icons
Right click to change values in variables and set music
Videos and Screenshots
Edit
None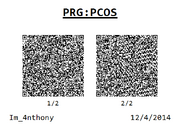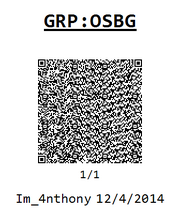 No license applied as of now.
Tell me what to add and i will
Report bugs
Ask questions, get answers
I put stuff I added on the changelog before I publish the game
Give me support, and prove you like this and i might try to finish updates ASAP
Im always looking for people to help me make things
Im_4nthony-Everything
Ad blocker interference detected!
Wikia is a free-to-use site that makes money from advertising. We have a modified experience for viewers using ad blockers

Wikia is not accessible if you've made further modifications. Remove the custom ad blocker rule(s) and the page will load as expected.