Minecraft Creeper Game



General Info
Genre(s):
Action
Contributor(s):
Boot2
Release Date:
September 4, 2013
Development Status:
Alpha
Version:
5.0
Size:
Unspecified
Mode(s):
Single-Player
Language(s):
English
Play as a creeper in this open world sandbox game. Blow random things up and ruin houses.
Instructions
Edit
D-Pad - Move
A - Explode
B - Taunt
X - Chat
Y - Clear Chat Log
Changelog
Edit
Version 0.5
Edit
QRs out
Tell me if you find the easter egg
Tell me if you find a glitch
Notice: You have to stand right on a block to blow it up.
Version 0.4
Edit
Added Steve's house
QRs next version
Version 0.3
Edit
Finished first area
Added 3 items to sprite sheet
26 blocks in first area
2 NPCs
One house
2nd area in development (Steve's house)
Version 0.2
Edit
Added 7 breakable blocks
Made 5 more blocks on sprite sheet
Programmed in a breakable house
Version 0.1
Edit
Made sprite sheet
Made main menu
Got creeper to move with directional pad
Future Plans
Edit
40 items
Make the QR codes
Add currency
Make the crafting table accessable
Add more NPCs
Videos and Screenshots
Edit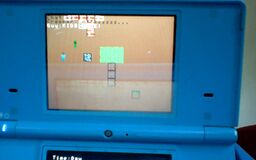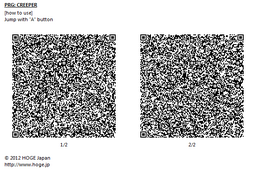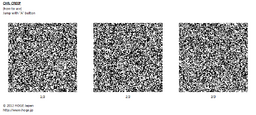 Looking for anyone willing to help with this project.
Ad blocker interference detected!
Wikia is a free-to-use site that makes money from advertising. We have a modified experience for viewers using ad blockers

Wikia is not accessible if you've made further modifications. Remove the custom ad blocker rule(s) and the page will load as expected.