Manky OS


General Info
Genre(s):
Application
Contributor(s):
Epic Manky
Release Date:
June 17, 2015
Development Status:
Planning
Version:
1.1
Mode(s):
Single-Player
Language(s):
English
What can you do?
Edit
Create/Load Backgrounds using GRP files
Write notes, using Notepad
Listen to the music, using Music Player
Load and play games
Delete programs using Trash bin
And MORE! Not much else...but...it's still more!
Instructions
Edit
I know Petit Computer Wiki has a ton of OSs, but eh.
At the beginning of the program, you will be sent to make a password. Once said password has been created, you can go on and use the program. There are a few things on the program...like the music player, or notepad. You can load a backdrop, or create your own. It's not finished, so there are a lot of features that aren't complete.
What's Changed
Edit
Here, we'll see all of the stages this program has been through!
Version 1.1
Edit
Hopefully fixed password system
Fixed a few minor bugs
Added new song (Unfinished)
Version 1.0
Edit
Future Plans
Edit
Add Search
To be able to add programs
Other stuff, I dunno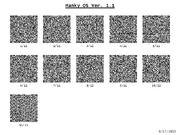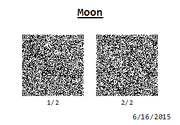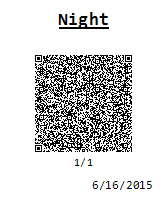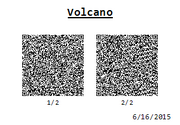 No license applied as of now.
The "Favorites" option will hopefully be in the next update
If you don't have any of the games listed on the "Games" section, they are on the wiki
Tell me if you find any crazy bugs
If you have a music type in mind that you want me to add for the Music Player, tell me
This is a renewed version of my "Petit Explorer"
Enjoy, I guess
Epic Manky
Ad blocker interference detected!
Wikia is a free-to-use site that makes money from advertising. We have a modified experience for viewers using ad blockers

Wikia is not accessible if you've made further modifications. Remove the custom ad blocker rule(s) and the page will load as expected.