Jacob OS



General Info
Contributor(s):
bulletpal,MyLegGuy
Release Date:
October 30, 2014
Development Status:
Stable
Version:
1.0.2
Size:
27 KB
Mode(s):
Single-Player
Language(s):
English
Jacob OS is based of of Windows OS. I made this OS because I saw other people's OS's and thought that they were pretty cool, so I decided to make one for myself.
Instructions
Edit
Press Start to open the Run Menu
The plus control pad moves the cursor around (Better with the 3DS's Circle Pad).
To exit a window, left click the "X" button on the top of the screen.
Changelog
Edit
Version 1.0.2
Edit
Shortened the saving of the MEM files to 2 files
Version 1.0.1
Edit
Start button opens the Run Menu
Added a little "heads up" so you know that you can change the apps
Version 1.0.0
Edit
Future Plans
Edit
Email capability (With other systems, which do not HAVE to be running the OS)
Add a "Games" tab in the Run Menu
Add a "Tools" tab in the run Menu
Possibly a search bar for the Run Menu to run Applications
Videos and Screenshots
Edit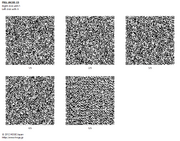 MIT License
You are allowed to use this software, free of charge, and do whatever you wish with it as long as proper credit is given, and you do not hold me responsible for any damage.
There is a variety of settings that you can do to change the OS's look, and how it operates.
When updates come out, you will not lose your settings unless transferring from 1.0.1 or lower to 1.0.2 or higher
Feel free to give ideas! (I'll need some!)
Report any bugs.
Ad blocker interference detected!
Wikia is a free-to-use site that makes money from advertising. We have a modified experience for viewers using ad blockers

Wikia is not accessible if you've made further modifications. Remove the custom ad blocker rule(s) and the page will load as expected.