Impossible Mission



General Info
Genre(s):
Action
Contributor(s):
mxcoder
Release Date:
February 13, 2015
Development Status:
Final
Version:
2.0.0
Size:
1 KB
Mode(s):
Single-Player
Language(s):
English
Enter the underground laboratory of a mad PTC scientist. Find all of the puzzle pieces before he launches his deadly weapons. Watch out for his evil robots.
This demonstrates what Petit computer can do using the "Mapit" program. "Mapit" creates GRP files for storing two layers for background with a trigger map. This game demos an old game created by Epyx. Although not exact it shows what the PTC can do for platform games.
Instructions
Edit
Walk: DPad Left and Right
Jump: B Button
Search: A Button
Enter Computer Terminal: A Button
Exit Computer Terminal: X Button
Elevator: DPad Up and Down
Stylus: Selecting in-game squares.
Changelog
Edit
Version 2.0.0
Edit
Added ingame, ending, robot actions, puzzle pieces

Version 1.3.0
Edit
Added all robots.

Added searching furniture

Added some robot moves and some sound effects

Version 1.2.0
Edit
Added intro music (Dr Who Theme)

Added room lifts

Added 1 robot WIP

Version 1.1.0
Edit
Future Plans
Edit
Done
Videos and Screenshots
Edit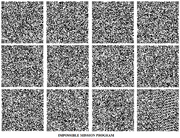 Liscensed by EPYX by Dennis Caswell
Owned by System3
http://games.system3.com/ImpossibleMission/
Dr Who by BBC 1963

Robots stop when jumping, falling, or taking lifts.
Files:

PRG:IMPMIS

GRP:IMGRP, IMPDEV

CHR:IMBG, IMCHR2, IMCHR3

SCR:IMPSF, IMPEL

Ad blocker interference detected!
Wikia is a free-to-use site that makes money from advertising. We have a modified experience for viewers using ad blockers

Wikia is not accessible if you've made further modifications. Remove the custom ad blocker rule(s) and the page will load as expected.