I Don't Know



General Info
Genre(s):
Platform, Puzzle
Contributor(s):
TheV360
Release Date:
June 6th, 2015
Development Status:
Beta
Version:
0.5
Size:
I don't know
Mode(s):
Single-player
Language(s):
English
Like the first Mario vs. Donkey Kong. Also a blast from the past... aka 2013.
Instructions
Edit
Left/Right to move
Up/Down to climb
Left/Right to change tool
Up/Down to change color
Changelog
Edit
Beta v0.5
Edit
Mostly done, just need playtesters to find bugs
Future Plans
Edit
More levels
Sharing levels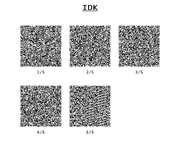 This software has the "Just don't copy my stuff, okay?" license applied to it.
Find a bug? Comment about it.
Ad blocker interference detected!
Wikia is a free-to-use site that makes money from advertising. We have a modified experience for viewers using ad blockers

Wikia is not accessible if you've made further modifications. Remove the custom ad blocker rule(s) and the page will load as expected.