Go Dance



General Info
Genre(s):
Arcade
Contributor(s):
Monovae
Release Date:
July 10th, 2015
Development Status:
Beta
Version:
2.05
Size:
quite large
Mode(s):
Single-Player
Language(s):
English
Welcome to the PTC clone of Dance Dance Revolution!! Sit down, get ready, and be prepared to step your way down the path of mobile dancing mania!
Instructions
Edit
Explained in-game. Use the circle pad or d-pad to dance, d-pad highly recommended.
Changelog
Edit
Version 2.05
Edit
Can now exit title screen with the touch screen
freezes now added(but only in 1 song)
added a new very hard secret song, can you find it?
bug fixes
maybe the last update
Version 2.02
Edit
added stage lights to shine on your superstar
fixed bugs
that's it
Version 2.00
Edit
major update
1 new character
Slight changes in tempo register
Edited the game's engine
You can dance with the touch screen now
Now a colorful rainbow wall to dance in front of instead of mud brick
1 new song
a difficulty meter
new menu screen for song selection
Version 1.03
Edit
Bug fixes
Slight changes within songs
2 New Characters
2 New Songs
Now you can have songs with different tempos!!!!!
Oh, and good luck trying to dance to Happy.
Version 1.00
Edit
Initial Release
Two songs available
7 characters available
15 colors of characters available
High score function
You are able to dance(sort of)
Future Plans
Edit
I might forget about this
Videos and Screenshots
Edit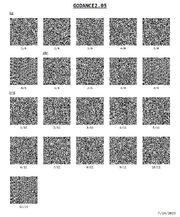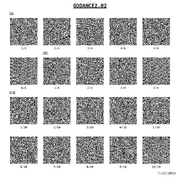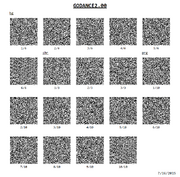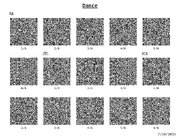 you can sell this game if you want to, I don't care
I would like to hear from the community on this one! Feedback is appreciated and my personal high score is 3500!
UPDATE
Ad blocker interference detected!
Wikia is a free-to-use site that makes money from advertising. We have a modified experience for viewers using ad blockers

Wikia is not accessible if you've made further modifications. Remove the custom ad blocker rule(s) and the page will load as expected.