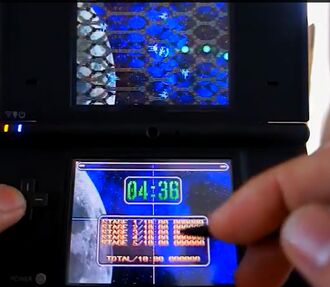 This program got the Highest Award on the 2nd official "Petitcomputer Ogiri". (Program contest)
Controls:
■Move: Cross Button or D-Pad.
■Shoot: Touch Panel.
■Charge Gun: L Button.
YouTube: http://www.youtube.com/watch?v=R2YjJumJHeQ
QR Code & Information(Japanese): http://www.geocities.jp/sp1_ssr/gmeister.htm
Ad blocker interference detected!
Wikia is a free-to-use site that makes money from advertising. We have a modified experience for viewers using ad blockers

Wikia is not accessible if you've made further modifications. Remove the custom ad blocker rule(s) and the page will load as expected.