FlappyBird PTC hack


General Info
Contributor(s):
La_Corona
Release Date:
(May 1, 2015)
Version:
1.0.0
Size:
2KB
Language(s):
English

FlappyBird Hack for FlappyBirdPTC is a simple console app that changes your highscore in the game so that you can show off your (fake) FB skillz to friends and family
Instructions
Edit
Simply start up and follow the instructions, shouldn't take more then 30 seconds to complete.
Changelog
Edit
Write what has changed between versions. Use the format below.
Version 1.1.0
Edit
Version 1.0.1
Edit
Version 1.0.0
Edit
Future Plans
Edit
I plan on decorating it some and making it Flappy bird themed using the sprites already added by FBPTC unless the user doesn't already have FBPTC in that case it will stay with it's dull console design, also maybe a few more hacks like changing the sprites and making it run FBPTC once it has changed the score.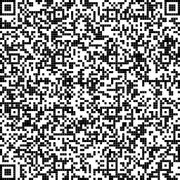 No license applied as of now.
Please only enter in numbers 5 digits or less when choosing your new high score.
Ad blocker interference detected!
Wikia is a free-to-use site that makes money from advertising. We have a modified experience for viewers using ad blockers

Wikia is not accessible if you've made further modifications. Remove the custom ad blocker rule(s) and the page will load as expected.