Cookie Clicker Petit Computer Edition



General Info
Genre(s):
Action
Contributor(s):
LeviCelJir
Release Date:
December 19, 2013
Development Status:
Beta
Version:
3.0
Size:
TBD
Mode(s):
Single-Player
Language(s):
English
This only took about 3 & 1/2 hours to make the first version. But I will update. Hope you enjoy clicking those cookies!
WARNING: If you want a life, DO NOT PLAY THIS!!!
Instructions
Edit
Click cookies and buy upgrades!
Changelog
Edit
Version 3.0
Edit
GRP Saving. Only 2 save files!
Donkeys. They behave like the Reindeer in the original Cookie Clicker. They give Cookies upon clicking. They spawn rarely.
3 achievements.
3 upgrades.
A save converter for versions before 3.0.
Special Features: Cookie Clicker Christmas, Donkey Party mode, and a Music Player.
Version 2.5: The Christmas Update!
Edit
Added Elves and Santa.
Made everything festive.
Includes a beta of upgrades.
Version 2.0
Edit
Added Portals and Mines.
Added fancy menus.
Top Screen now displays item prices.
Version 1.0
Edit
Version 0.1
Edit
First thought about making it.
Future Plans
Edit
Version 4.0
Edit
Start making the Dungeons.
Start making the Grandmapocalypse.
More achievements and upgrades.
Preparation for the final update.
Final Version
Edit
Complete Dungeons.
Complete Grandmapocalypse.
Fix all bugs.
Final update.
Videos and Screenshots
Edit
None as of now.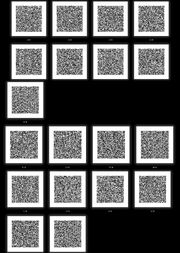 Download and start click'n!
Older Versions: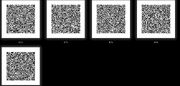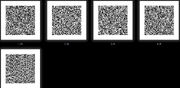 The Free-Use License
Copyright (c) 2013/2014 LCJ Games
In downloading this program, permission is given to ANY and ALL users to use and edit this software. However, this software may NOT be redistributed to ANYONE without permission from LeviCelJir, even if unedited. If this is ignored, the redistributed program will be reported and deleted ASAP.
This software comes AS IS. It comes with NO warranty whatsoever. If the program does not work as expected, the user MAY report the problem to LeviCelJir, but NO certainty is given that it will be fixed. LeviCelJir is NOT responsible for ANY damages, including but not limited to the user's device and/or the software due to misuse.
The software name "Cookie Clicker Petit Computer Edition" belongs completely to LeviCelJir, and may NOT be used as a name for ANY other program.
If this software is redistributed rightly according to the regulations of this license, the redistributor is REQUIRED to include this license with his/her copy of "Cookie Clicker Petit Computer Edition," along with a link to the original program. The user is also required to give a disclaimer, stating that he/she is NOT the original creator of the software, and give credit appropriately.
By downloading "Cookie Clicker Petit Computer Edition," any and all users agree to follow ALL points stated in this license, and to use this program rightly in all ways, shapes, AND forms.
I can't believe how far this has come! Thanks for all of the support!
Ad blocker interference detected!
Wikia is a free-to-use site that makes money from advertising. We have a modified experience for viewers using ad blockers

Wikia is not accessible if you've made further modifications. Remove the custom ad blocker rule(s) and the page will load as expected.