CPHA (Coleslaw Productions Hashing Algorithm)


General Info
Genre(s):
Tools
Contributor(s):
Coleslaw Productions
Release Date:
August 14, 2014
Development Status:
Stable
Version:
1.0.2
Mode(s):
Single-Player
Language(s):
English
CPHA is a hashing algorithm that can be used for storing passwords securely in PTC. (This is not the most secure method on its own.)
Instructions
Edit
Write a short string, and the algorithm will return the string hashed.
Append the plugin to your program.
   APPEND "CPHA1"

At the start of the program, write
   GOSUB @CPHA_INIT

To hash a string, write it to CPHA_IN$, then use
   GOSUB @CPHA

The result will come in CPHA_OUT$.
Changelog
Edit
Version 1.0.0
Edit
Version 1.0.1
Edit
Version 1.0.2
Edit
Future Plans
Edit
Make more secure if needed.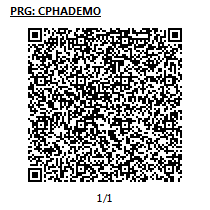 No license applied as of now..
Ad blocker interference detected!
Wikia is a free-to-use site that makes money from advertising. We have a modified experience for viewers using ad blockers

Wikia is not accessible if you've made further modifications. Remove the custom ad blocker rule(s) and the page will load as expected.