Bug Fire!



General Info
Genre(s):
Action, Arcade
Contributor(s):
Kouyama (Port) / Takashi Yuki (Original)
Release Date:
June 1, 2012 (Port) / January,1981 (Original)
Development Status:
Final
Version:
2.0.0
Mode(s):
Single-Player
Language(s):
Japanese

(But English user can understand)

When you have killed 8 red bugs by green stoppers and hammer, escape to exit up on maze!
Instructions
Edit
Move: D-pad
Set stopper after you: A button with D-pad
Break by hammer: B button with D-pad
See map: START button(Until 5 times)
Future Plans
Edit
Videos and Screenshots
Edit
YouTube: http://www.youtube.com/watch?v=BhIfVdbLitw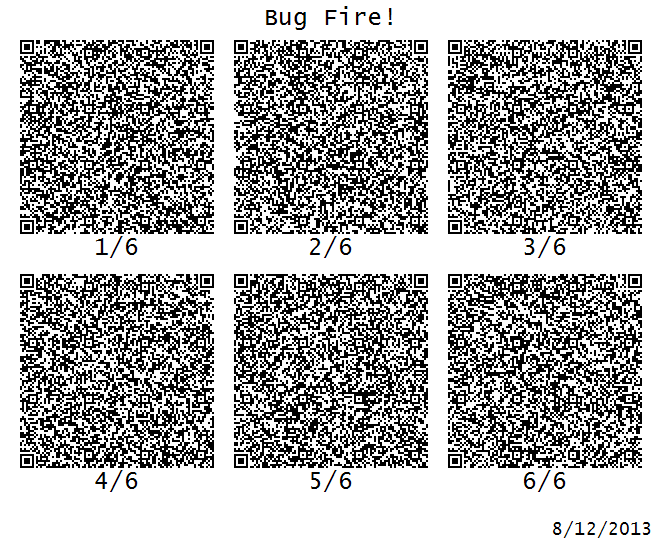 QR Code original website: http://www1.odn.ne.jp/beni/petitcom/bug/list.html
No license applied as of now.
List anyone who worked on this game.
Ad blocker interference detected!
Wikia is a free-to-use site that makes money from advertising. We have a modified experience for viewers using ad blockers

Wikia is not accessible if you've made further modifications. Remove the custom ad blocker rule(s) and the page will load as expected.