"BOT-TRIS: The Robot Factory"



General Info
Genre(s):
Puzzle,Strategy
Contributor(s):
Hseiken / Heavy Software
Release Date:
September 20, 2013
Development Status:
Beta
Version:
1.0
Mode(s):
Single Player
Language(s):
English
A puzzle/RTS/Business Simulation/Plate Spinning game with event driven music.
Instructions
Edit
The game is played using all buttons and the D-PAD. Please see in game instructions for detail info by using Up/Down on the D-PAD and START BUTTON to select the INSTRUCTIONS from the title screen.
Changelog
Edit
FIRST RELEASE, CONTEST BETA VERSION
Version 1.0.0
Edit
Future Plans
Edit
Add CHALLENGE MODE
Fix Raw Metiral 'phantom tile bugs' in rotation and manipulation
Add options mode to select SFX or EVENT BASED MUSIC. Currently, only event based music is enabled.
Videos and Screenshots
Edit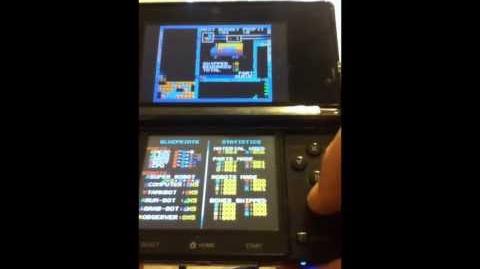 See attached images for QR...or download here: http://bureiksu.net/misc/bottris_game.png PROGRAM (required) http://bureiksu.net/misc/bottris_chr.png GRAPHICS (required)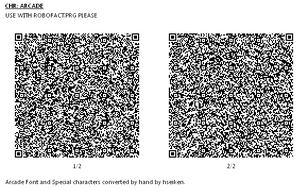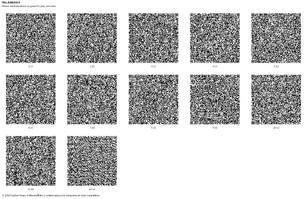 This is being submitted for the Petitcom Art Style contest. Instead of focusing on visual, I created a focus on audio while creating an Art-Style game of interesting puzzle paradigm using robot manufacturing plant as basis for the design. 3 Puzzles operate simultaneously simulation a manufacturing plant's issues in coordinating raw materials developed and into a product and shipped for profit.
List anyone who worked on this game.
Ad blocker interference detected!
Wikia is a free-to-use site that makes money from advertising. We have a modified experience for viewers using ad blockers

Wikia is not accessible if you've made further modifications. Remove the custom ad blocker rule(s) and the page will load as expected.