Ball Game



General Info
Genre(s):
Miscellaneous
Contributor(s):
Goaliesave
Release Date:
November 18, 2013
Development Status:
Final
Version:
1.0
Size:
487
Mode(s):
Single-Player
Language(s):
English
Introduction
Edit
Hello fellow Petit Computer fans!  I'm Goaliesave here with my latest program.  I am just now starting up using Petit Computer again and wanted to make some small game to get back in the game.  So, here it is.  I present to you, Ball Game. It is nothing special, just some little game.
Instructions
Edit
Basically, there is a square on the bottom screen with a ball bouncing off of the "walls". You can move the walls to change the path of the ball, and you may also change the speed of the ball by editing the speed variable in edit mode.
Videos and Screenshots
Edit
Now, the picture that I have on here is not an anywhere near exact replica of the game itself (it was taken with my iPod), so if you would like to try this out, I'd really appreciate it, and be sure to check out my website by clicking
here.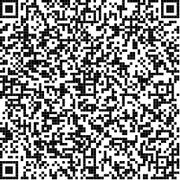 No license applied as of now.
Ad blocker interference detected!
Wikia is a free-to-use site that makes money from advertising. We have a modified experience for viewers using ad blockers

Wikia is not accessible if you've made further modifications. Remove the custom ad blocker rule(s) and the page will load as expected.