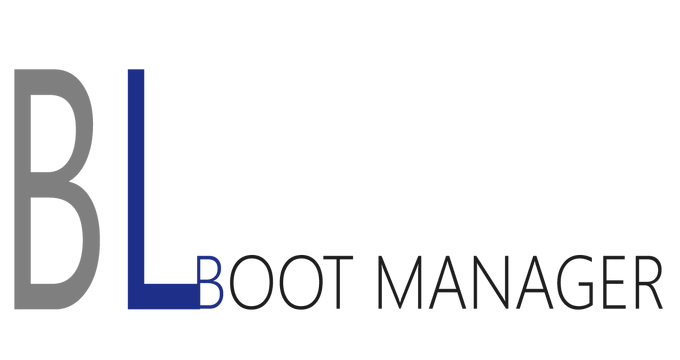 BL Boot Manager



General Info
Contributor(s):
SUPEREPICFAIL45
Release Date:
11/24/13
Development Status:
Beta
Version:
3.3.5
Size:
4 KB
Mode(s):
Single-Player
Language(s):
English
A boot-loader/OS to boot your programs. Note: DO NOT run "ERROR" or "MADLIBS". Those only can be opened from BLBMGR (Main program).
WARNING: This program is for experienced users only. Before starting the program, edit BLBMGR. When you find any lines that say "PRG",replace it with the programs you want into the space between the quotations.
Inscructions
Edit
Instructions are on Notes and Warnings.
Changelog
Edit
Version 3.3.6 TESTING
Edit
This is getting way too close to galaxy OS..... oh god no..
Added Terminal
Fixed BG Glitch on "Select Game"
Other things I probally forgot I updated
Version 3.3.5 BETA
Edit
Loadable and Savable profiles
Random colors
TIME$ and DATE$
Version 3.3.4 BETA
Edit
I skipped a lot of version numbers because YOLO
Version 3.2.3 BETA
Edit
HAPPY THANKSGIVING!!!
Added new menu options
Button controls
Shutdown/Reboot option
Version 3.2.3 BETA (Testing)
Edit
Added changeable background
Touchscreen Startup
Version 3.2.2 BETA
Edit
Added sounds and colors on login.
Version 1.0.0 ALPHA
Edit
Future Plans
Edit
New story on MADLIBS.
Videos and Screenshots
Edit
The MIT License (MIT)
Copyright (c) 2013 LOLWUT STUDIOS
Permission is hereby granted, free of charge, to any person obtaining a copy of this software and associated documentation files (BL Boot Manager), to deal in the Software without restriction, including without limitation the rights to use, copy, modify, merge, publish, distribute, sublicense, and/or sell copies of the Software, and to permit persons to whom the Software is furnished to do so, subject to the following conditions:
The above copyright notice and this permission notice shall be included in all copies or substantial portions of the Software.
THE SOFTWARE IS PROVIDED "AS IS", WITHOUT WARRANTY OF ANY KIND, EXPRESS OR IMPLIED, INCLUDING BUT NOT LIMITED TO THE WARRANTIES OF MERCHANTABILITY, FITNESS FOR A PARTICULAR PURPOSE AND NON-INFRINGEMENT. IN NO EVENT SHALL THE AUTHORS OR COPYRIGHT HOLDERS BE LIABLE FOR ANY CLAIM, DAMAGES OR OTHER LIABILITY, WHETHER IN AN ACTION OF CONTRACT, TORT OR OTHERWISE, ARISING FROM, OUT OF OR IN CONNECTION WITH THE SOFTWARE OR THE USE OR OTHER DEALINGS IN THE SOFTWARE.
Notes about the Terminal
Edit
On "select game" type "sudo terminal" Terminal password:1337 COMMANDS: TIME - Shows time DATE - shows date INSTALL - Reinstalls the manager MEMEDIT - Edits your profile MEMDELETE - Deletes your profile MEMTEST - Shows memory VARTEST - Shows var, whatever that is BG - Under Cunstruction CLS - Clears screen. REBOOT - Restarts EXIT - Exits PRINT - Prints something
Created by SUPEREPICFAIL45. This was NOT copied from GalaxyOS. This was created by my own idea.
Ad blocker interference detected!
Wikia is a free-to-use site that makes money from advertising. We have a modified experience for viewers using ad blockers

Wikia is not accessible if you've made further modifications. Remove the custom ad blocker rule(s) and the page will load as expected.