BLACKBOX


General Info
Genre(s):
Puzzle
Contributor(s):
SquareFingers
Release Date:
July 30, 2014
Development Status:
Stable
Version:
1.1.0
Size:
3709 B (4 KB)
Mode(s):
Single-Player
Language(s):
English
This program implements the Black Box game, described on Wikipedia: [1].
Instructions
Edit
Tap a bucket outside the box to start a 'ray'. Hits are represented by a solid circle, reflections are represented by a letter from the end of the alphabet (Z, Y, X, ...), and detours (including deflections and misses) are represented by a letter from the beginning of the alphabet (A, B, C, ...) at the entry and exit points.
Tap a square inside the box to place or remove an 'atom'. When 4 atoms are placed, tap "Go" to see if you were right.
After tapping "Go", press any button to restart the game.
Changelog
Edit
Version 1.1.0
Edit
Version 1.0.0
Edit
Future Plans
Edit
Perhaps start the game with a menu giving the option of different sized playing fields, and different numbers of atoms. Perhaps add a timer. Perhaps make the game prettier.
Videos and Screenshots
Edit
No screenshots.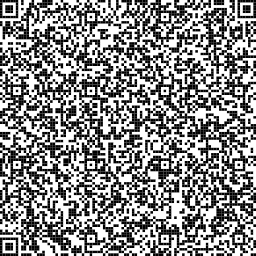 No license applied as of now.
No special notes.
NOTE: This is not the program
This QR is for adding this program to the 0FILES system. Scan it, run 0F_ADD once, and the program on this page will appear on the 0FILES list.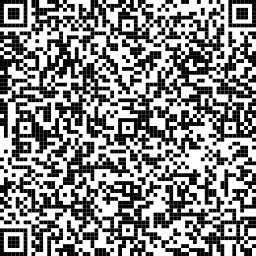 Ad blocker interference detected!
Wikia is a free-to-use site that makes money from advertising. We have a modified experience for viewers using ad blockers

Wikia is not accessible if you've made further modifications. Remove the custom ad blocker rule(s) and the page will load as expected.