BEZIER


General Info
Genre(s):
Tech Demo
Contributor(s):
SlackerPrime
Release Date:
July 13, 2014
Development Status:
Final
Version:
1
Size:
BEZIER: 1404B

BEZIER2: 996B
A tech demo showing bezier curve (Wikipedia link: [1]) drawing on the graphic screen. Comes in 2 versions: BEZIER and BEZIER2. BEZIER is faster, but supports only 4 points. BEZIER2 is slower, but supports any number of points via the variable PC.
Instructions
Edit
Drag the circles around to modify the bezier curve.
Changelog
Edit
Version 1
Edit
Future Plans
Edit
There are no future development plans.
Videos and Screenshots
Edit
No videos or screenshots available.
BEZIER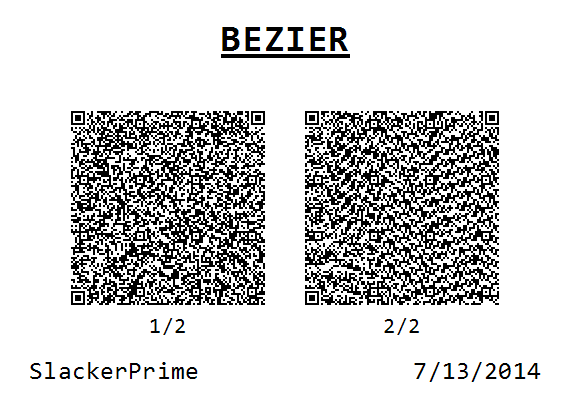 BEZIER2

No license applied as of now.
BEZIER is faster due to a hard-coded algorithm, fixed increment, and lack of loops.
Ad blocker interference detected!
Wikia is a free-to-use site that makes money from advertising. We have a modified experience for viewers using ad blockers

Wikia is not accessible if you've made further modifications. Remove the custom ad blocker rule(s) and the page will load as expected.