B-LOONS



General Info
Genre(s):
Puzzle, Strategy
Contributor(s):
Gigimaker
Release Date:
January 20, 2013
Development Status:
Final
Mode(s):
Single-Player
Language(s):
English
This is my version of a match3 type balloon popping game. It has 15 fixed levels (as of Jan.30/13) and a random field generator for levels after that, for endless play if you can survive! Use the Fire Bloons to help clear levels, but save some for the later rounds. Extra Bloons and Fire bloons are rewarded for larger than 3 bloon pops and clearing levels. A Hi-Score save feature has also been added. ...Updated Feb.1/13...Final version.
Videos and Screenshots
Edit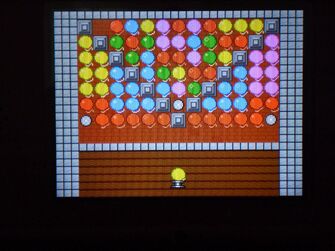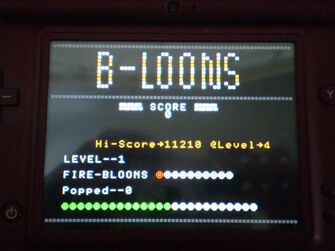 Ad blocker interference detected!
Wikia is a free-to-use site that makes money from advertising. We have a modified experience for viewers using ad blockers

Wikia is not accessible if you've made further modifications. Remove the custom ad blocker rule(s) and the page will load as expected.